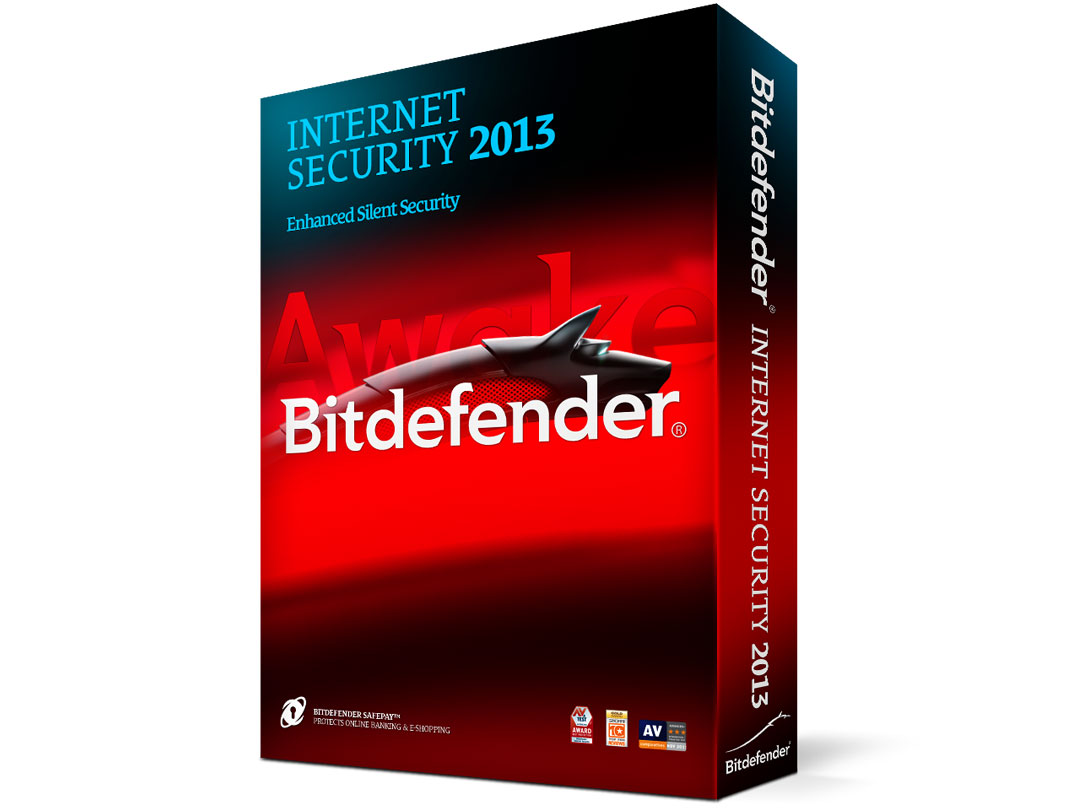 BitDefender Internet Security 2013 is a security suite designed to provide your computer with the latest technologies against viruses and other virtual enemies.
FEATURES
Bitdefender Safepay (NEW) - Keeps hackers at bay by automatically opening all your online banking pages in a separate, secure browser.
MyBitdefender dashboard - See all the status and licensing information about your software and services.
Security Widget (NEW) - Enables you to keep track of all of your security related tasks, drag-and-drop files for quick scanning for viruses-right from your desktop!
Parental Control - Blocks inappropriate content, restricts Web access, monitors your children's online activity.
USB Immunizer - Immunizes any Flash Drive from viruses, when they are connected to your computer.
Active Virus Control - A proactive, dynamic detection technology which monitors processes' behavior in real-time, as they are running, and tags suspicious activities. Rescue Mode - If e-threats cannot be removed, the computer is re-booted in a trusted environment which is then used for cleanup and restoration.
Vulnerability Scanner - Checks for missing or outdated security software, missing Windows security patches.
Bitdefender Autopilot - provides a hassle-free experience by making optimal security-related decisions without input from you. Social Network Protection - filters/blocks social-networking e-threats by scanning the links you receive from your friends.
Search Advisor - The Link Filter relies on intelligence provided by Bitdefender Cloud services to flag malware and phishing attempts in search engine results.
Personal Data Filter - Prevents critical data from ever leaving your computer.
Antiphising - Analyzes and blocks websites that support various scams or credit card phishing attempts.
Scan Dispatcher - finds and uses time-slices when system resource usage falls below a certain threshold to perform recurring scans of your entire system.
WHAT'S NEW IN VERSION 2013
Bitdefender SafePay - for iron-clad security when shopping and banking
Windows 8 Compatible.
Device Anti-Theft - Remotely locate, lock or wipe any internet connected device.
USB Immunizer - protection for flash drives against e-threats.
Security Widget
INSTALLATION
- Install BitDefender
- Create an exception for exe files (in order to prevent issues with the activator)
- (If necessary) extract the activator
- Reboot into Safe Mode [HELP]
- Copy activator and paste it into the program's installation directory (Local Disk>Program Files> Bitdefender 2013)
- Run activator as Administrator; select language, settings, click Activate
-

Reboot normally
- Alter settings to your satisfaction; there should be no issue(s) with continually updating the product
*To Reboot normally, Follow all previous steps; only this time, deselect the Safe Boot option, then click Ok, followed by Restart
As for issue(s) with files, it is important to tell the program what you want it to do/not to do. Go through the settings of each Module (Antivirus, Privacy, Firewall, etc.) and modify those settings to your satisfaction.
For those having issues booting into Safe Mode in Windows 8
- Press "Windows Key" + 'R'
- In the box that pops up, type in: msconfig
- Click Enter
- In the next box that pops up, click the Boot tab up top
- Look for the Safe Boot option, and check the box beside it
- Below that option (in this case), select the Network option
- Click Ok
- When prompted, click Restart
DOWNLOAD